By Wu Bo-hsuan and Jake Chung/Staff reporter, with staff writer
The Ministry of Education has budgeted NT$2 billion (US$65.69 million) over the next two years to complete the second phase of a program to meet the 2030 Bilingual Education Policy, it said yesterday.
She said that the second phase of the program includes strengthening English language programs in selected schools, and enabling students to take courses taught entirely in English, adding that she is studying the establishment of such schools as models for expanding the project.
Funding comes from the Cabinet's Forward-looking Infrastructure Development Programme.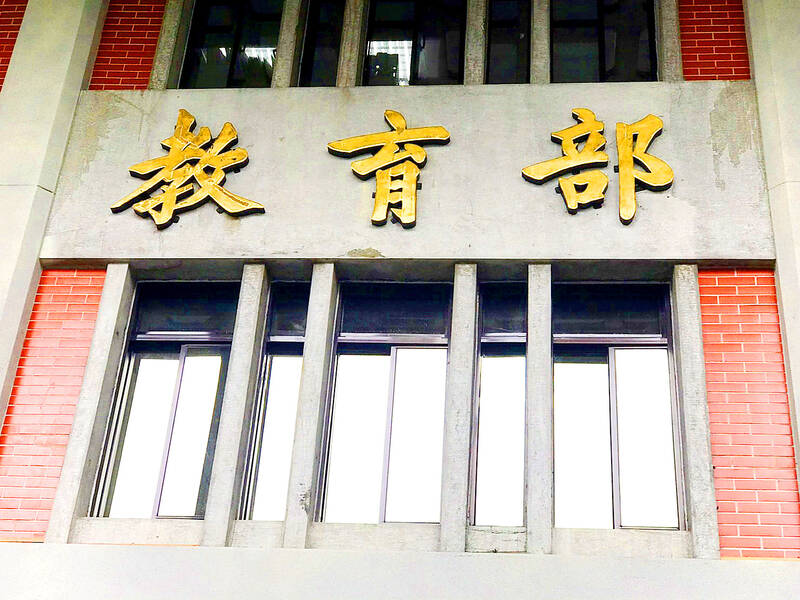 Photo: Rachel Lin Taipei Times
Education Minister Pan Wenzhong (潘文忠) said that over the past year, the ministry has fostered a conducive environment for language learning, established courses and established training programs for faculty members.
The first phase of the project was implemented from 2021 until August last year, Ban said, adding that since the results were positive, the ministry will proceed with the second phase.
He said the increased funding – from NT$1.1 billion for the first phase – will help universities and colleges develop capabilities to provide students with the best possible environments and opportunities for learning English.
He added that the funding will also help schools communicate and interact with foreign universities.
The director-general of the Department of Higher Education, Chu Chunzhang (朱俊彰), said the first phase of the project focused on four universities and four centers, with an additional 37 schools included for general improvement.
The second phase will add three schools and centers to the list of priority institutions, while 10 schools will be added to the list of general improvements.
Zhou said the schools and centers in the program will be divided into different levels so that a "successful" model can be created and implemented across the board.
He said the ministry has adjusted its critical performance indicators and will no longer require teachers or students to undergo courses taught entirely in English.
Instead, the ministry is asking schools to ensure that their students have sufficient English language abilities to attend these classes, if required.
Comments will be moderated. Keep comments relevant to the article. Comments containing vulgar or vulgar language, personal attacks of any kind, or promotion will be removed and the user banned. The final decision will be at the discretion of the Taipei Times.