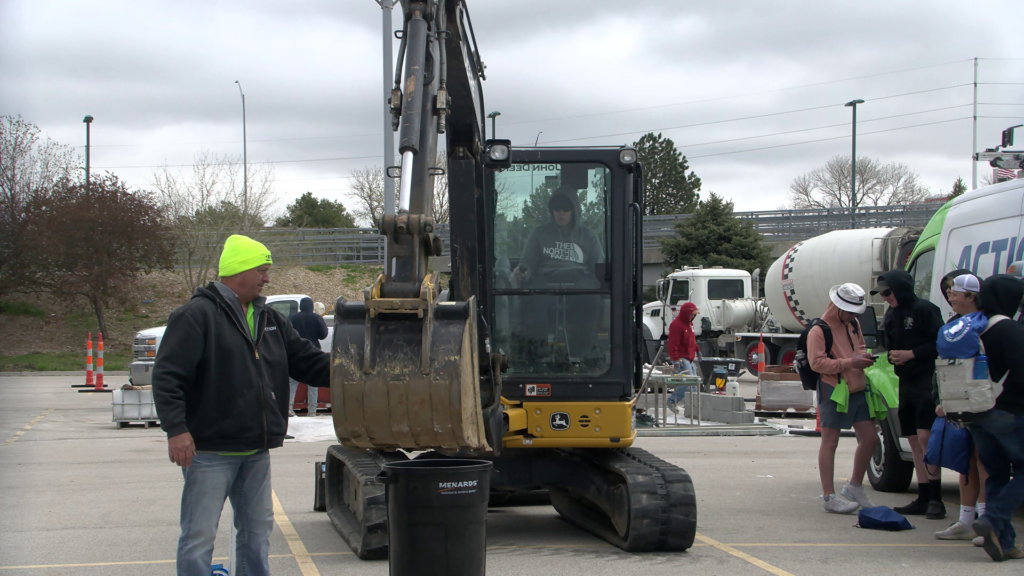 LINCOLN, NE (KLKN) — Local high school students got a chance to learn more about construction and its many career paths on Thursday.
The Lincoln and Nebraska Home Builders Association hosted its fourth annual Building Careers Day in Haymarket Park.
"I think there is a huge need for people in the construction," said event president Jerome Montgomery. "Over the years, everyone has pushed kids into four-year colleges, and that's necessary, but we also need kids in two-year trade school and apprenticeships. What we're trying to do is just bring awareness to all kinds of different paths to making good money."
Students operated heavy machinery, drove nails, built stone walls, precast concrete, and much more.
"It's a great opportunity for students to get out and get some hands-on experience in some trades," said organizer Bo Jones. "Drive some machinery, see how concrete is poured and see how rebar is joined."
In past years, Montgomery said, the event had been held in nearby cities like Omaha and Milford before organizers noticed the lack of showing up in D.C.
"We felt that the Lincoln Public Schools and surrounding schools were missing out, so we had to do one here," Montgomery said.
Jones hopes this will also help spread the word and get more schools involved in such events.
"We need to strengthen schools and give schools the support they need to show students what these opportunities are," he said.
Such events inspire children, said Bob Freese, a building teacher at Lincoln Northeast High School.
He has had many students go on to work in the professions and become very successful, which he enjoys seeing.
"They would stop by at a job site or stop me somewhere like a gas station, and tell me about their business and how grateful they were for the opportunity to get started on this business," Freese said.