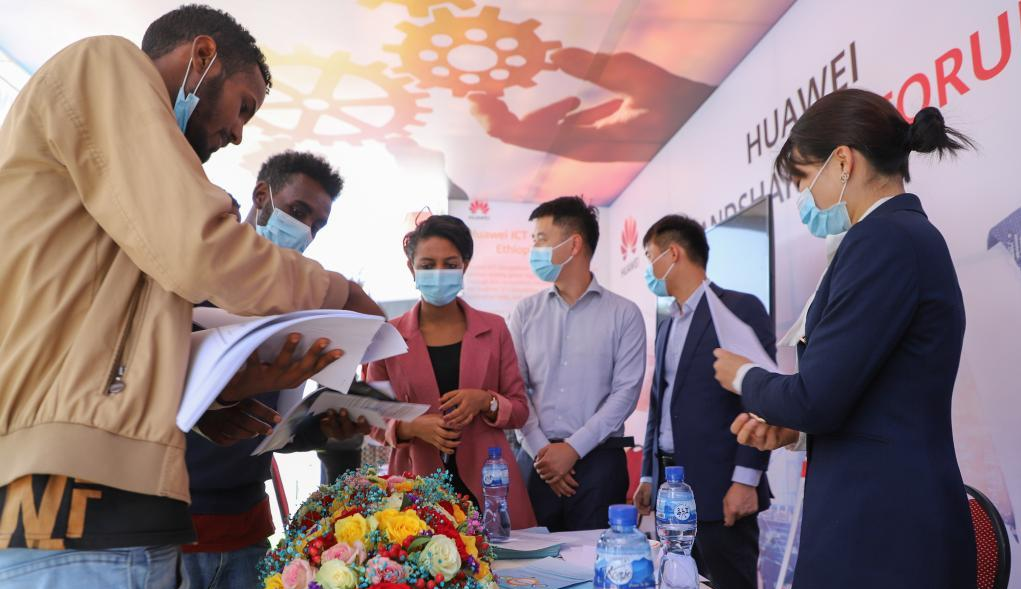 ADDIS ABABA – Chinese tech giant Huawei has won acclaim for its role in accelerating digital education in Ethiopia.
This came at an educational summit organized by Huawei Ethiopia on Friday in the Ethiopian capital, Addis Ababa, under the theme "Accelerating Ethiopia's Digital Education Journey".
Zelalem Assefa, Head of ICT and Digital Education at the Ethiopian Ministry of Education, said during the event that the East African country is developing a digital education strategy to make education more accessible and engaging through digital technology.
He said that Huawei has been a key partner of the Ethiopian Ministry of Education in the digital transformation of the country's education sector. "Huawei's expertise in ICT solutions has helped us develop innovative solutions that have changed the way we teach and learn."
"Huawei's decision to open an ICT academy in our higher education institution has helped us cultivate many ICT professionals, enabling our students to connect with and learn from experts in other industries from around the world," said the official.
Huawei's flagship annual regional education industry summit brought together industry elites, experts and relevant industry partners to discuss digital transformation and ICT development trends in education.
During the summit, experts and academia as well as rectors of major Ethiopian universities discussed the challenges and opportunities to enhance the adoption of technology in the education sector, while addressing different perspectives on digital education, such as improving the effectiveness of school management.
Liu Jifan, CEO of Huawei Ethiopia, said that Huawei is cooperating with customers in many industries, including the education industry in Ethiopia, in order to boost the digital sector in the country.
Various education-related presentations were made during the summit. Among them was a survey of the Debre Tabor University data center, which was built and completed using Huawei Technologies products.
Angargen Gacho, President of the University of Debre Tabor, emphasized that the project shows the interest Huawei has given to education centers.
The Chinese tech giant has several annual projects to promote the education system in Ethiopia, such as the ICT Competition, Seeds for the Future, Women in Tech and the recently announced Digi Truck project.
The company, through the use of ICT technologies, supports the country in developing talent, reducing gaps in learning, and facilitating the digital education revolution.