Showcasing an island atmosphere of seclusion and relaxation at Crandon Marina, Key Biscayne, Diver's Paradise features daily diving and snorkeling experiences at local reefs and wrecks.
The 40-year-old dive center also houses a vocational institute that is Miami's only state-licensed scuba diving teaching facility. With a higher education curriculum covering internationally accredited programs and courses Professional Association of Diving Instructors (PADI), Diver's Paradise offers a shop for diving equipment, private charters and all levels of scuba instruction.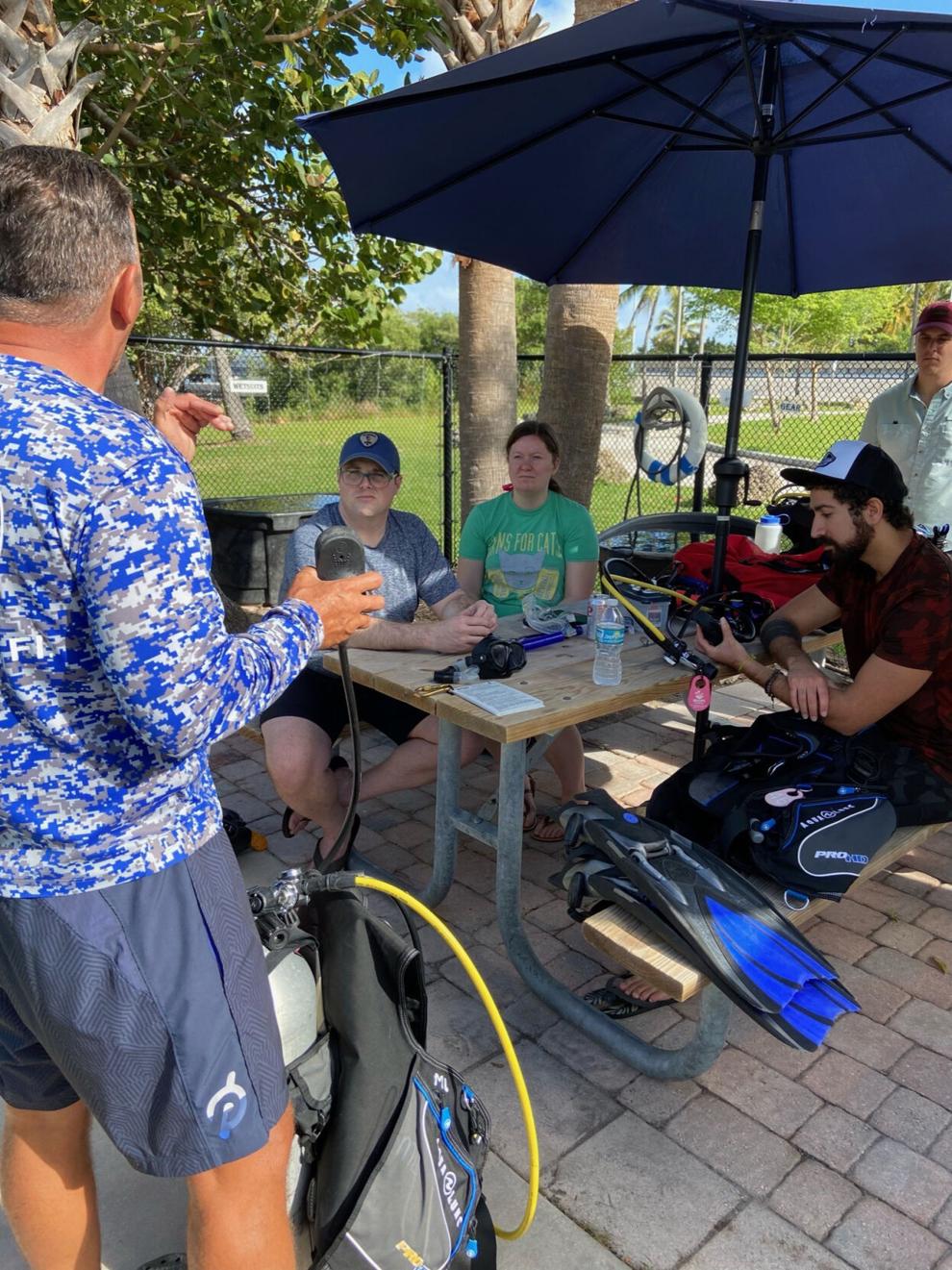 "One of our most exciting developments is the initiation of a tailor-made diving program with students at the Maritime and Science Technology (MAST) Academy," said Isabella Jokizen, Director of Growth and Development.
More than 50 high school students at MAST are currently learning about or developing their diving knowledge. Led by PADI-certified instructors, diving students are encouraged to become ocean conservationists and environmentalists.
University of Miami Rescue a Reef has partnered with Diver's Paradise to study coral nurseries and reef health. Diver's Paradise plans year-round Waste No Dive environmental relief efforts focused on education. With a resource of divers passionate about cleaning up beaches and oceans, the Dive Center spearheads a consistent, long-term plan to save the world's oceans.
We have started 2023 in full force. From our trips to our classes, we're excited to introduce new programs, discounts, and more.
Diver's Paradise is introducing new student discounts for college students looking to start a new hobby or become a PADI pro.
"We are the place to go for any PADI course," she said.
The Dive Center is open for business Monday to Sunday – 9:00 am to 5:00 pm. Visit Diver's Paradise online at keydivers.com to learn more. For inquiries regarding student groups or schools, please contact [email protected].