SMU's new RISE Center combats the impact of pervasive malware by training researchers at the intersection of software engineering, AI and cybersecurity.
Software engineering is becoming increasingly complex with the introduction of technologies such as AI and IoT. The situation is compounded by constant and urgent software updates. By 2022, approximately 65 percent of organizations were It was noticed To release apps weekly, daily or even more frequently.
The disadvantage of this technological development is the proliferation of poor quality and unsafe software, which is estimated at economic costs 2.41 trillion dollars In 2022 to the US economy, it showed a significant financial impact.
A shortage of software engineers has made matters worse. Recent news articles have suggested that software engineering roles are among the top Jobs in demand in 2022 And 2023. This shows the critical importance of developing strategies and solutions to create high-quality software and meet the needs of software engineers.
This is the place Research Center for Intelligent Software Engineering (RISE Center) Here comes Singapore Management University – at the intersection of software engineering, artificial intelligence, and cyber security to address the increasingly complex multidisciplinary challenges involved in engineering software.
Professor David Lo, OUB Chair, Director of RISE, said: "RISE is dedicated to in-depth, applied and translational research to enable us to develop next-generation and future-ready socio-technical software with cutting-edge technologies." The co-directors are Associate Professor Jiang Linxiao and Professor Sun Jun.
From RISE Lab to RISE Center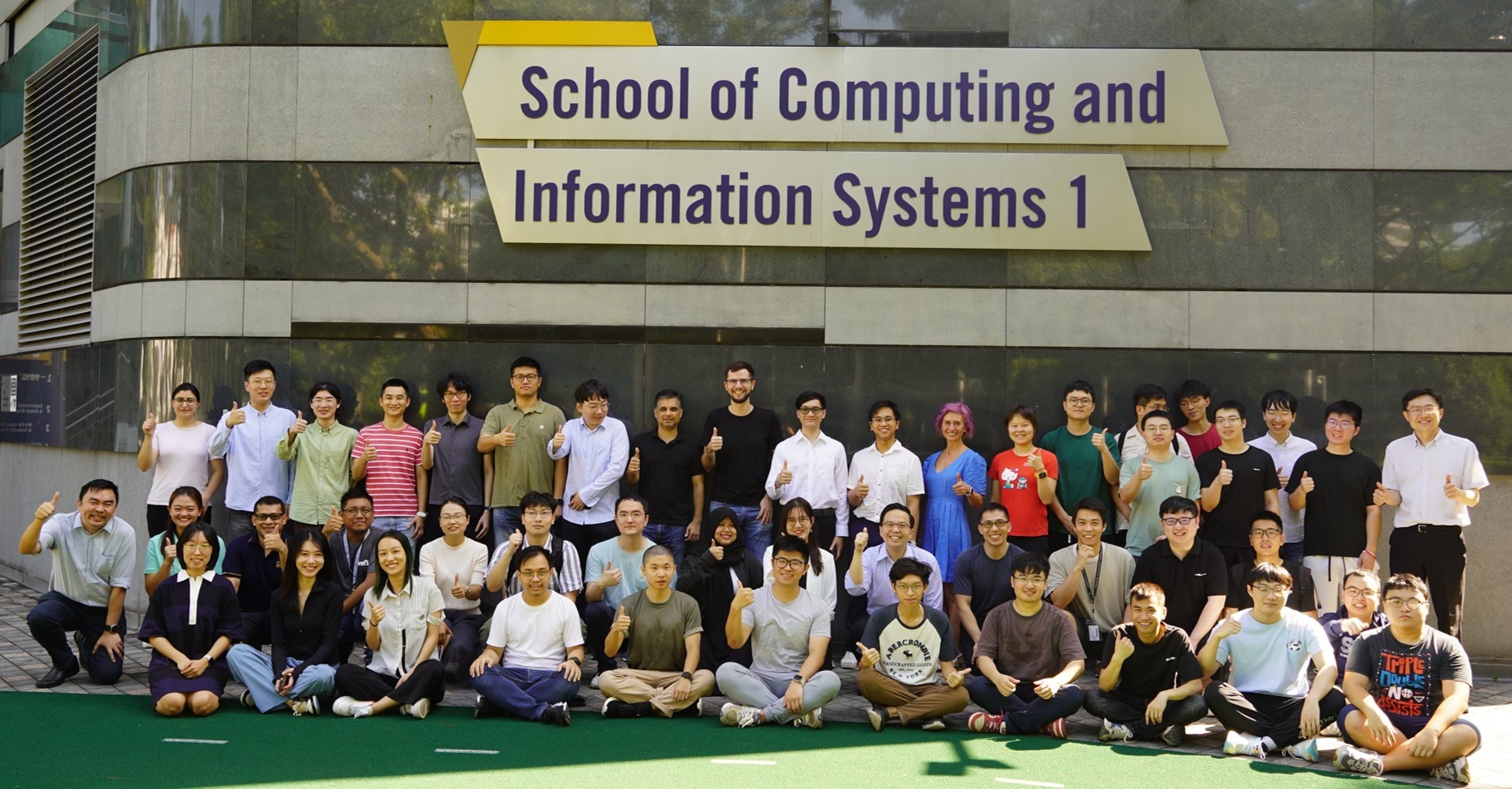 Originally founded as an Intelligent Software Engineering research lab, it expanded into the RISE Center in April this year. Housed in the School of Computing and Information Systems, the vision is to become a world-leading research force in software engineering, establishing symbiotic collaboration between academia, industry and policymakers, supporting SMU as a premier university, with the goal of boosting Singapore's economy and growth.
In the year With initial funding of S$4.9 million from 11 projects in 2020, it has confirmed an additional 16 projects, led by 10 faculty collaborators from SMU's School of Computing and Information Systems. It now has a total of 10 active projects with funding of S$16 million. Research is supported by the National Research Foundation, the Ministry of Education, the Cyber ​​Security Agency, several national satellites of excellence, AI Singapore, the Singapore Data Science Consortium and some industry funds.
Four research pillars at the RISE Center
The 50-member strong RISE Center is pursuing four main research directions or pillars: AI for Software Engineering (AI4SE), Software Engineering for AI (SE4AI), Software Engineering for Emerging Technologies (SE4ET) and Sustainable Software Engineering (SSE).
The AI4SE pillar focuses on how AI agents and software engineers can effectively collaborate. The SE4AI pillar studies ways to build, test, deploy and validate AI-powered systems. The SE4ET pillar creates solutions to improve the software engineering aspects of Web 3.0, such as smart contracts, drones, automated vehicles, and more. The SSE pillar covers innovation to reduce the carbon footprint of software and ensure that the software supply chain is sustainable.
Current projects in AI
For the AI4SE pillar, Professor Lo is working on a project called ".TrustedSEERs: Trusted Intelligent Workbots for Engineering Better Software Faster", funded by the National Research Foundation (NRF) under the NRF Investigatorship Class of 2023, this program hosts ground-breaking research such as Professor Lo's project to partner with software engineers to design and develop trusted agents to build better software faster.
For the SE4AI pillar, one of the current projects the RISE Center has put forward is "Certified AI Systems ScienceHe said. Ministry of Education research funding is Level 3 funding. Led by Professor Sun Jun, this project aims to provide a scientific basis for analyzing AI systems, a collection of certificates that provide tools and practical guidelines for analyzing and repairing neural networks. One area the project is studying is the robustness of AI systems, or the extent to which small changes in their inputs can produce erroneous results.
In addition to funding, RISE Lab's first three years of research have resulted in numerous research articles published in various established and high-profile conferences and journals. In 2020-2023, RISE members won several prestigious awards, including two Most Influential (Test of Time) Paper Awards and three ACM SIGSOFT Distinguished Paper Awards.
Future plans
Looking ahead, the RISE Center aims to drive further innovation in its two main established pillars: AI4SE and SE4AI. At the same time, the center plans to establish the SE4ET pillar and develop the nascent SSE pillar.
In addition, the RISE Center is considering setting up a Software Engineering Practices Excellence (SEPE) Lab. This initiative aims to further promote technologies and best practices developed at the Center by industry and government agencies.
"At the heart of the RISE Center are dedicated, talented undergraduate and graduate student groups," said Professor Lo. "Through the center's innovative research initiatives, these students are trained in critical skills at the intersection of software engineering, AI and cybersecurity."
He added that these future experts are academic and industry experts across Asia, North America, Europe and Australia and are poised to emulate the success of RISE Alumni in developing future-ready software.
We offer you some site tools and assistance to get the best result in daily life by taking advantage of simple experiences