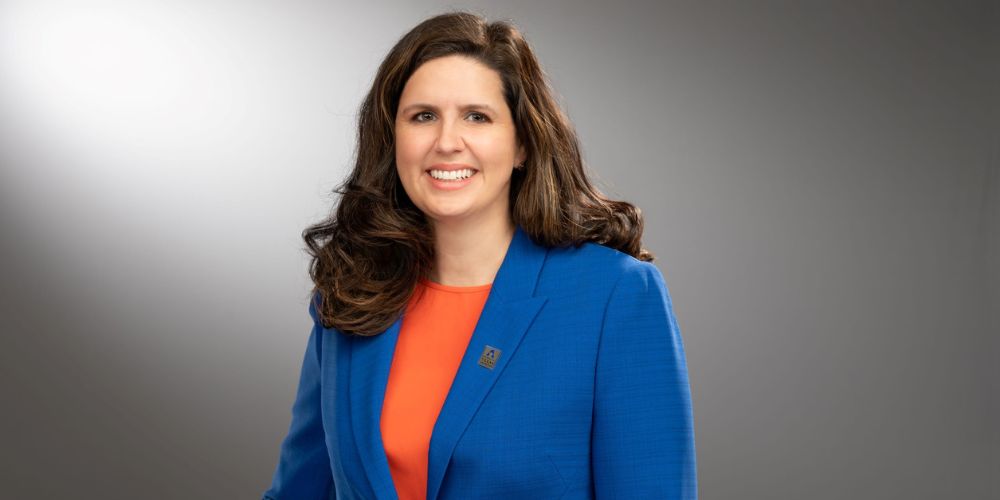 The Association of Collegiate Schools of Planning (ACSP) has selected Jennifer Cowley, president of the University of Texas at Arlington, for the Martin Myerson Award for Distinguished Leadership in Higher Education. The annual award is given in recognition of an urban or regional planner or educator for their significant impact on higher education.
Cowley said she felt "very honored" to receive the award, which will be presented March 31 in Denver at the ACSP Administrators Conference.
"This is a career recognition given to some of the greatest leaders in our field," Cowley said. "I am humbled to be among such an outstanding group of planners."
UTA President "embodies the power of urban planning approaches to governance," said Bruce Stiftel, professor emeritus and founder of the School of City and Regional Planning at Georgia Tech.
"As a leader, she emphasizes community participation, shared governance, social justice and the strategic importance of well-established enterprises," said Stiftel, who chaired the award selection committee. "She has advocated for the importance of putting research into action, the economic development potential of universities, diversified recruitment, and high-impact practice-based education.
"Time and time again, Cowley has pushed our profession to take advantage of distance learning tools, including the first massive open online course for groundbreaking planning on how urban planners use technology to make decisions."
Cowley, UTA's first female president, is also a professor of public affairs and planning in the College of Architecture, Planning and Public Affairs. She is an advocate for public higher education and is passionate about UTA's role in developing the economy, society, and culture of Dallas-Fort Worth by preparing the next generation of talent.
She has a PhD in Urban and Regional Sciences, a Master's degree in Urban Planning and a Bachelor's degree in Political Science from Texas A&M University, and a Master's degree in Interdisciplinary Studies and Public Administration from the University of North Texas. She is a fellow of the American Institute of Certified Planners and the National Academy of General Managers.
It's critical that universities and planning professionals work closely with the communities they serve and communicate in a way that makes sense to the public, Cowley said.
"One of the planner's great skills is taking complex ideas and distilling them into plain English that the audience can understand," she said. "We have to understand what the communities we serve value and speak in ways that explain our impact in the context of what they value.
"We are valued workforce partners, community builders, and experts who bring our expertise to our communities—all in an effort to improve the communities in which we live and work. The participatory technologies we teach our students to live in our work as leaders need to be. Well-designed participatory processes lead to better outcomes and greater trust." .